''|''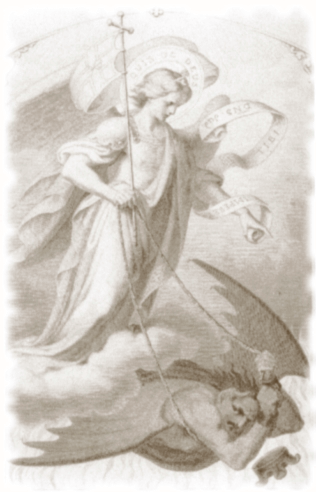 Crux totemica
While I was dreaming of darkness, the nightmare faded away as a falling star: I was seeking the rainbow in the colours of the night. A wooden totem appeared just above the sky, a mystic tree standing right before my eyes: I could see four nails, and one spear in the middle. Then I heard an angelic voice, breaking that noisy silcence to proclaim: "
Ecce Arbor Salutis, NUMQUAM TIMERE ADVERSA
", which means: "Here is the tree of salvation, NEVER FEAR ADVERSITIES".

Ecce Arbor Salutis


''|''


NUMQUAM
TIMERE ADVERSA



Add to favourites Set as Homepage